ICYMI: Infliction
October 3rd marked our brother gyms' return to the ring, as five TFC Fighters appeared on the card at the Infliction fight show. The event hosted an action packed day and night card, both held in front of capacity crowds, at the MX Fight Store in Burleigh.
TFC was well represented with Harry "Daddy" Sheppard, Daniel Hearn, Hamish Wilson, Cheyanne Hunt, and Luke Brennan, with every Fighter giving their absolute all in the ring. Special mention goes to Harry in making his fight debut, and Cheyanne, who fought for the WKA QLD Title.
Harry, Daniel and Hamish all secured wins after strong performances in their respective bouts. While Luke's bout ended in a draw, following an early knock-down that proved the deciding factor on the scorecards, in spite of his otherwise winning performance. And, with the heart and grit of true fighter, Cheyanne battled through a nightmarish weight cut to make it to the ring. But was ultimately unable to come away with a win.
Although the end results are important, equally important is the manner in which our Fighters represented themselves and TFC in the ring. We couldn't be prouder of the performances they put on!
A big thank you also goes to the huge numbers of the TFC and TBI Family that came out to support our Fighters, with many staying through to the early hours of the next morning to support Luke. Your support means the world to our Fighters and is a further representation of the strength of our TFC and TBI Family!
But wait, there's more! If you are keen for more live fights, or missed out on Infliction, make sure to check out our 'Fight Calendar' (featured below) and keep an eye out on our Facebook and Instagram pages for more fight announcements.
Pro-tip: TBI Members also receive access to the TFC – Members Only Facebook Group where you receive more in-depth information on news and content. It's also a great way to keep each other accountable. We love to see your comments and clips, so keep them coming!
If you're currently not a member and would like to join our community, please contact us!
No, No, No … Staph
Like TLC didn't want any scrubs, TBI doesn't want any Staphylococcus Aureus. Staph is a highly infectious and potentially very dangerous bacterial infection. As a community, every TBI member needs to do their part to keep our gym a staph free zone.
But how? Lucky for us, we've asked Jacob Knight (microbiologist and TBI member) to break down how staph can spread and simple steps to stop it in its tracks. Click here to read his definitive guide.
And if you have any questions – contact us!

Major Key: New Content Alert!
As always, a new month means new content! Check out our recap of what's dropped in October.
If You Don't Know, Now You Know: Brazilian Jiu-Jitsu Competitions
For those who are looking to test their BJJ skills, competition provides an excellent arena. But with so many different competitions out there, it can be difficult to find which best suits you.
To make your choice easier, we've asked Bryson Smith (BJJ Blue Belt and TBI member) to break down the major competitions in Queensland. Check out his breakdown here.
Flashback: Pride FC
While competitions like the UFC and Bellator are now household names, its predecessor Pride FC paved the way for the genre of Mixed Martial Arts.
We take a look at some of the icons that made Pride FC such a success, including: Wanderlei 'The Axe Murderer' Silva, Anderson 'The Spider' Silva, Ricardo 'The Brazilian Tiger' Arona, and Quinton 'Rampage' Jackson.
Join us on a trip down nostalgia avenue here.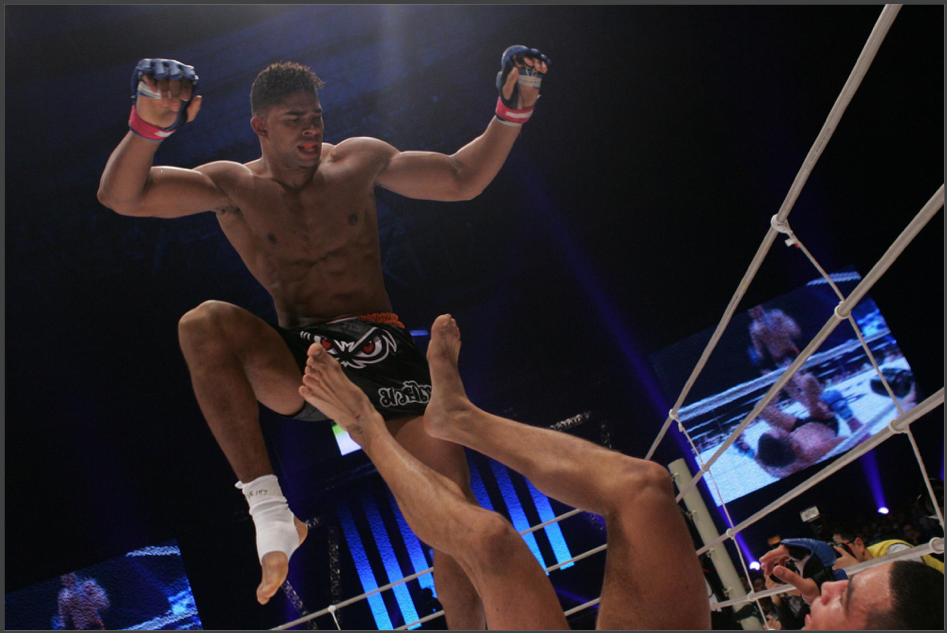 And if want you more Pride FC action, click here.
Eat, Sleep, Train, Repeat… ?
All you need to do is have a scroll through social media, to see every athlete, gym junkie and social media influencer posting videos of their intense and sometimes, over-the-top workouts.
But while a stringent training regime is important to success, equally as important is listening to when your body needs proper rest and recovery.
To read more on some common scenarios of when rest is best, click here.
Fight Calendar
After a brief hiatus, we are very excited to announce our Fight Calendar has returned for 2020! Our Fighters have continued to train hard throughout the year, and can't wait to put on a show.
For ticketing or other enquiries, please see our Front Desk or speak to the relevant Fighter directly. Fight shows are subject to change so please keep an eye out on our Facebook and Instagram pages for any changes.
November:
21st:  Rafael Vilches (MMA) @ Eternal MMA, Southport Sharks
28th: Luke Brennan & Harry 'Daddy' Sheppard (Muay Thai) @ Best of the Best, MX Fight Store, 36 – 40 Junction Road, Burleigh Heads
28th: Brad Trevisan, Brett Morgan, Diaz Tuairifalel and Tarique Hipertur (Boxing) @ Total Impact, Gold Coast Croatian Sports Centre, 181 Nerang-Broadbeach Road, Carrara 
Our Fighters' truly value and appreciate your support – so please, show them some love!
Pro-tip: At the fights –
Make sure you're rocking your best TFC or TBI gear!

Always use the TFC Sign in all photos – use liberally, without discretion and make sure to teach your family and friends.

Tag @thefightcentre in all your photos!
Until next time, happy training!